New Project Coming to Downtown Phoenix
Thursday, October 01, 2015
New Project Coming to Downtown Phoenix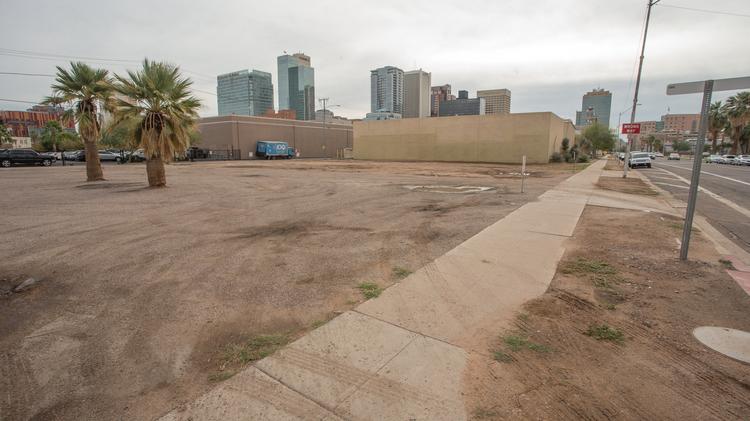 If you've seen the empty parcel on Fillmore Street and Sixth Avenue in downtown Phoenix, then you may have been wondering how the City of Phoenix plans to fill that space. The parcel is the largest undeveloped lot in downtown Phoenix and has been vacant for a while now. Part of the city-owned parcel used to be home to the Thomas J. Pappas School for homeless kids, which closed in 2008. But the parcel space is now accepting project bids from developers. Here's what you need to know about the possible new project coming to downtown Phoenix.
A New Apartment Complex
A 609-unit, seven-story apartment development with a two-story parking garage is being proposed for an empty 7.6-acre parcel in downtown Phoenix. The project will include some market-rate apartments as well as some affordable housing units.
New Restaurants and Retail space
In addition to the apartments, City officials have picked a retail and restaurant bid put forward by Trammell Crow Co. and the Cesar Chavez Foundation for redevelopment of the Fillmore parcel. They are also proposing, 14,000 square feet of retail which would accommodate two new restaurants, 20,000 square feet of amenity space and urban paseo.
Pending City Approval
Though other bids have been put in The Chavez Foundation and Trammel bid is said to be the preferred proposal. The Chavez Foundation and Trammell will be meeting with Phoenix planners and staff about a development agreement and more details of the plan. The project now moves forward through more city approvals and could eventually be voted on by the Phoenix City Council. If approved by the city, construction of the downtown Phoenix developments could start next year.
Regardless of what will be built in the empty parcel on Fillmore Street, the project will most likely mesh well with other projects in the Signs of downtown Phoenix area. Residents in the Phoenix community are excited for the upcoming possible projects and changes. If you'd like more information about buying a home in the booming Signs of downtown Phoenix area, please contact the Russo Team today. We'll help you find the right home! – Frank
Frank Russo
RE/MAX Professionals
www.RussoTeam.com
602-864-1200
Search the MLS Now!