Why Buying is Still Cheaper than Renting
Wednesday, March 26, 2014
Why Buying is Still Cheaper than Renting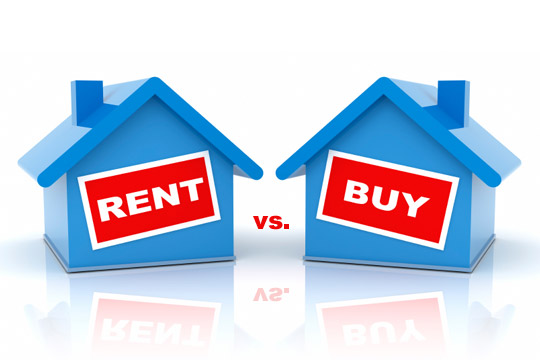 You may have heard around the block that more people are renting rather than buying. You may even think that renting is a much cheaper option over purchasing a home. But believe it or not, buying a home cost less than renting. Here are a just few reasons why buying is still cheaper than renting.
According to the Rent vs. Buy Report from Trulia, buying costs less than renting in all 100 large U.S. metros. In fact, homeownership is thirty-eight percent cheaper than renting nationally according to Trulia Chief Economist, Jed Kolko. Low mortgage rates have made homeownership more affordable.
Rental rates have been rising for the last few years and are continuing to increase across the country. These sharply rising rates are steadily making renting a more expensive option than buying a home. That's why you'll notice that monthly rental payment costs are trumping monthly mortgage costs.
In addition to growing rent costs, owning a home give buyers an advantage of cost saving tax breaks that renters do not have access to. Home owners can deduct mortgage interest, property taxes, a percentage of energy efficient upgrades, and more.
If you're ready to make the move from renting to buying, please contact the Russo Team today. We'll help make your home buying experience the best it can be!
www.RussoTeam.com
602-864-1200